Prisma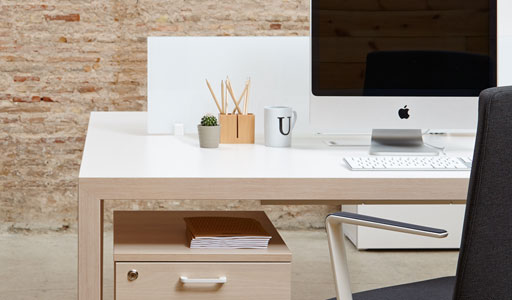 Prisma is elegance, carefulness and minimalism. An operative program of desks with a design inspired by a Nordic style which aims to provide warm and simplistic work spaces. The program has a wide range of operative and meeting room desks which allow the model to be incorporated into all spaces and needs, including solutions for senior management with desks up to 220cm.
With a simple design, Prisma hides a lot of complexity in its structure. The junction of its legs, made in a pyramidal shape and with a compact look that makes it appear as only one piece, was a challenge in its design and manufacturing process. Its natural wood finish reminds us of the Nordic style, characterised by a sense of order and cleanliness in all designs.
We have a department of interior design at your disposal where your office design from scratch and advise on the decoration by 3D design, all without compromise
Merry Christmas and Happy new year!